Essential Info
Date: Sunday, March 15th, 2020
Time: 9:30am – 4:00pm
Required Tools: Notebook, Pen
Type of Class: Lecture Watch and Learn -1 Day Course
Class check-in @ 9:30 am.  Please arrive early to allow time for signing in and setting up your work station.  Lunch will be provided.
What this class is all about
This amazing class presented by Tom Dispenza will open your eyes to creating color from raw chemicals.  Tom will bleach natural melanin that has been collected in test beakers in front of your eyes and you will see the stages of lightening (underlying pigment) created live and understand why the typical lightening charts are wrong.  Learn how mother nature creates light, medium and dark brown in hair and how texture plays a part in both depth and brassiness.  Tom will explain why the color wheel works for an artist painting a picture but not for hair color and he will explain and demonstrate tonality like never before.  This class is designed for the serious colorist who wants to truly understand the real facts of color, not the hype.
About the Speaker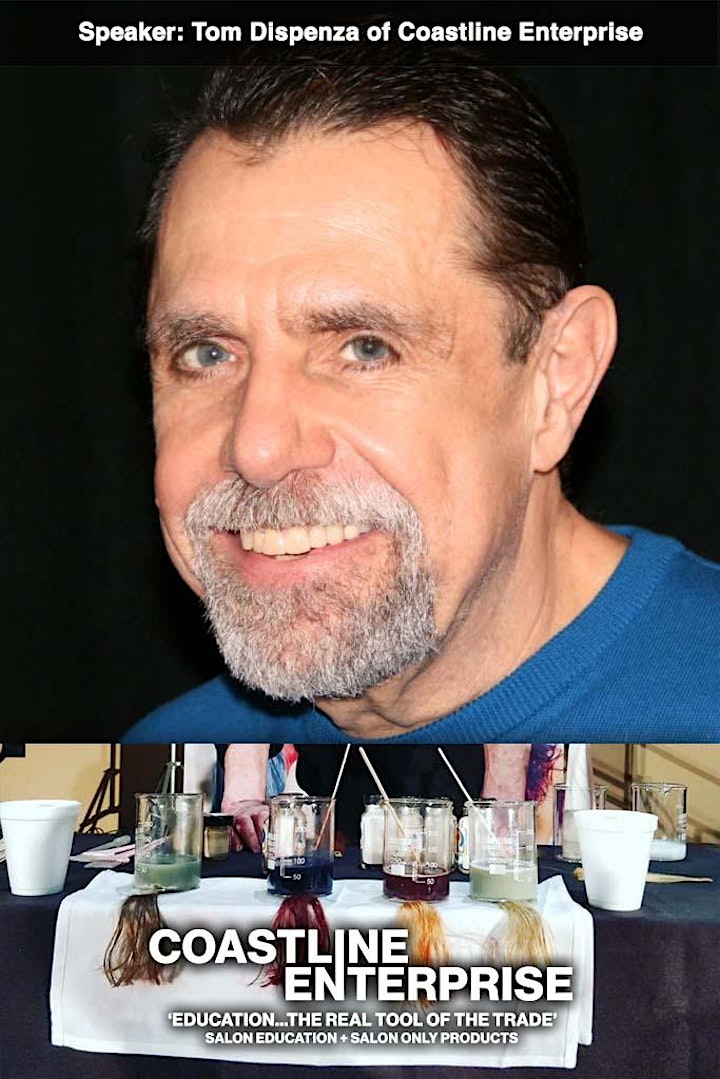 Tom Dispenza
Colorists travel from all over the world to learn from Tom. He is regarded as one of the leading Hair Colorists in the United States and his wealth of knowledge and experience with hair coloring techniques has earned him recognition on four continents as a true Master Colorist.  He has appeared on the Oprah Winfrey Show, The Today Show and Good Morning America and has written makeover and tip articles for most major magazines.  He has authored six best-selling industry books, "296 Facts and Tips to Hair coloring", "Coloring Hair" and his latest "The Complexities of Coloring Hair".  Tom says "Knowing how products work is one of the most important aspects of coloring hair. Few colorists have ever been given the "inside scoop" about hair coloring products. Once you've been taught the true way color works, you'll soar to a new level of expertise."